We create marketing strategies and digital experiences that build brands and drive growth.
Experience Matters!
In today's hyper-competitive market you can't just rely on your products selling themselves. You need a good user experience (UX) that makes it easy for people to buy and encourages them to buy often. But even more so, you need a robust strategy and marketing plan that aligns with your brand and business goals.
We have implemented over 50 Salesforce B2B Commerce solutions for some of the largest retail, manufacturing, healthcare, and technology companies in the world. Our team of marketers, strategists, designers, and content creators love what they do and are inspired every day to help clients get the most out of their investment.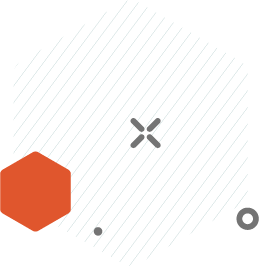 Our Services and Capabilities
We create comprehensive brand identity systems, custom websites and creative digital solutions to help engage your customers across a broad and ever-growing digital ecosystem.

Marketing Strategy & Brand Development
Brand Development and Architecture
Marketing Campaigns
Brand Auditing
Competitor and Gap Analysis
Journey Mapping and Roadmap Development
Positioning
Art Direction
Brand Style Guides
Design
Web Design
UI/UX Wireframing and Prototyping
Mobile Application Design
Logo, Iconography, and Illustration
Video and Animation
Photography
Content Development
Copywriting
Blogging
Script Writing and Storyboarding
Organic Search and Web Traffic Analysis
Social Media Marketing
Pay Per Click (PPC) Advertising
Search Engine Optimization (SEO)
Our approach to marketing is Agile. Through Agile marketing, our efforts are deliberate and tactical. We focus on high value wins and measure their impact, and then continuously and incrementally improve the results over time.
Our Work
We love crafting beautiful, smart and inspired work that is focused on a businesses' goals and their customers. We do this across multiple touch points to help organizations achieve their goals.